Yesterday, Kotaku published an article saying that Star Wars: The Old Republic would be going free-to-play this fall. EA put out a press release yesterday with some of the details, and they also added a page to the SWTOR website here that professes the benefits of paying for a subscription versus playing for free.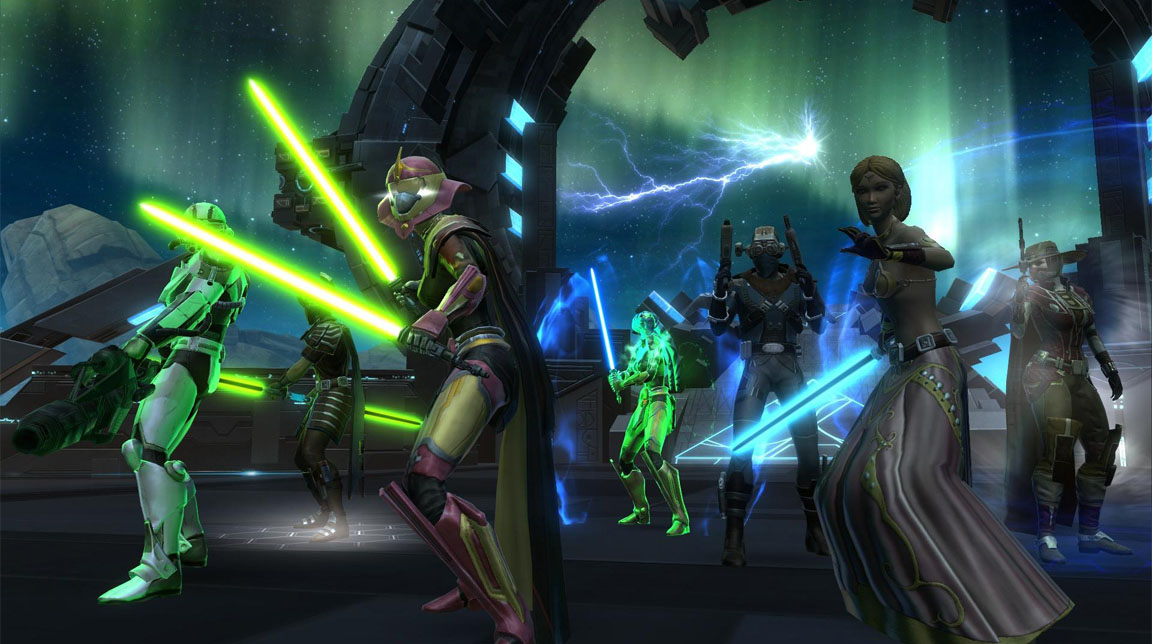 It looks like you'll be able to experience a lot of SWTOR's content with the free option. As of right now the game's level cap is 50, meaning you'll be able to hit max level and experience the full storyline of the game for free. There will be weekly limits on the number of "warzones" (battlegrounds) and "flashpoints" (dungeons) that you can enter, and access to the "galactic trade network" (auction house) will obviously be extremely limited to limit potential economy exploits from free accounts.
I participated in the closed beta of SWTOR last year before the game's release. After playing a Bounty Hunter to the max level of 50, I ultimately made the decision not to pick up the game. The storyline quests and voice acting are very well done and the leveling process is probably the best I've seen in an MMO - definitely expected from Bioware. With that being said, the game is more or less a WoW clone with lightsabers instead of swords and speeders instead of horses. SWTOR is a solid all-around experience, but unless you're new to the MMO genre you won't find anything you haven't seen before.
EA and Bioware reportedly spent somewhere in the neighborhood of $200 million on The Old Republic. It'll be interesting to see how exactly they structure the for-pay aspects of the game considering the budget and the fact that the game will be adding a subscription-free option less than a year after launch. The press release also announced that the full retail game would be available for $15 starting next Tuesday, August 7th, and that it still includes the free month of gameplay.
SWTOR is definitely worth a playthrough for the storytelling aspects of the game - hey, the price is right - but it remains to be see whether the F2P move can help reinvigorate the generic WoW-clone MMO.